Lake Taupo in the Central Plateau, is unique, spectacular and renowned for the amazing water activities, sporting events and natural unspoilt beauty – there is plenty here to entertainment everyone. From relaxing on the lake in pursuit of a trophy trout to skydiving from 15,000 feet, this picture perfect part of New Zealand has something for everyone.
Shopping and Cafes 
The town of Taupo is relaxed and friendly. It offers boutique specialty shops, art galleries, and a wide range of restaurants and cafes, both indoor and outdoor.
---
Fishing
The first brown trout were liberated into the tributaries of Lake Taupo, New Zealand's largest lake, in 1887 originally coming from Europe and the rainbows released in 1898 are Californian Steelheads.
With few natural predators, an enormous food supply and hundreds of kilometres of prime spawning streams and rivers flowing into the lake, they thrive. Today, with a self-sustaining population of Rainbow and Brown Trout, the Taupo region has cemented its name as one of the world's premier fisheries.
Within the Taupo fishery there are 5 lakes, 13 streams and rivers, four canals and more than 32 river mouths open to angling. A 12 month season applies not only to Lake Taupo itself, but also to the river mouths and large sections of eight rivers and streams, as well as one of the canals. While the fishable western tributaries and the eastern headwaters close for the winter, they are open from the beginning of December until the end of May and offer some of the best wilderness sight fishing in the world.
Some of these tributaries have difficult access, but don't let that put you off. If you make the effort there is an excellent chance of catching late and early run rainbows and large browns, and it's quite likely you could have a whole day of fishing without seeing another angler. A heli-fishing day with one of our experienced guides in to the backcountry is a fly fishing experience you will never forget.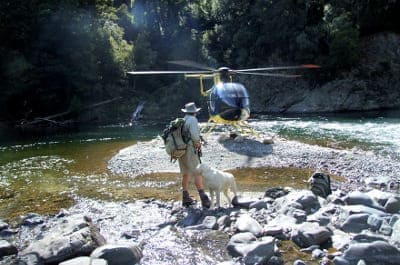 ---
Golf
Taupo has two of the most beautifully designed and popular golf courses in the country - Wairakei International Golf Course and the personally designed and endorsed Kinloch Club Jack Nicklaus Signature Golf Course. If you are a golf fanatic these are a must!
Wairakei International Golf Course
Wairakei International Golf Course - rated by the Prestigious US Golf Digest magazine to be in the top 100 courses in the world outside of the USA in 2005.
Set amongst the spectacular scenery of the Lake Taupo region, this course was designed by Commander John Harris, Michael Wolveridge and Peter Thomson with the aim of producing New Zealand's first internationally recognised golf course.
Kinloch Club Jack Nicklaus Signature Golf Course
Put your skills to the test on New Zealand's only 'Jack Nicklaus' signature golf course. This unique 'rolling links' course offers stunning views of the lake and beyond to give you a truly unforgettable golfing experience.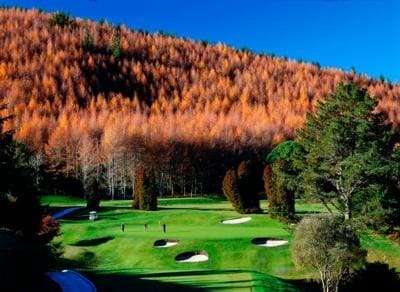 ---
Geothermal Parks
Taupo is at the centre of New Zealand's volcanic plateau. The area contains numerous parks where you can wander among geysers, mud pools, and colourful pink and white terraces formed by the silica in the thermal water.
Waitomo Caves - famous for its black water rafting and glow worms.
Tongariro National Park - a World Heritage Park and home to three volcanoes and many beautiful hikes, including the Tongariro Crossing, one of the most spectacular one-day hikes in New Zealand.
Hawkes Bay - famous for its wine, shopping, art deco architecture of Napier and several beautiful beaches. All an easy helicopter day trip away.
Rotorua - New Zealand's version of Yellowstone, with active geysers, mud pools, mineral spas and Maori culture.
Waimangu - Enjoy the geothermal activity, hot springs, geysers and mud pools.
Wai-o-tapu - a truly distinctive and unique experience with the famous 'Lady Knox Geyser' that erupts daily at 10:15am. – A thermal wonderland waiting for you.
Wairakei Terraces in Taupo is a special Maori cultural experience incorporating costume, food, music and detailed tours and history.
Whakarewarewa / Te Puia - Set amidst a landscape of erupting geothermal activity, hot thermal springs and hot bubbling mud pools is the Living Maori village of Whakarewarewa situated in Rotorua, the heart of the North Island.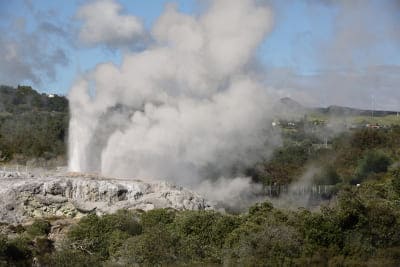 ---
We are happy to arrange any of the following activities, the guides provide all equipment and transport.
Boat Fishing

Enjoy a fishing trip on Lake Taupo with one of the best Taupo Fishing Charters in the hope of landing yourself 'the big one' whilst enjoying the beautiful surroundings.  No experience required.  Minimum of 3 hours.  Fishing licenses are an additional cost.
Fly Fishing
Choose from either half day or a full day.   The rivers of the Central North Island offer unlimited opportunities for the keen angler, whether you drive, raft, or fly for the wily Browns of the Mohaka River, or the fighting rainbows of the Tongariro River and Tauranga Taupo River. Your guide will pick you up from Lake Taupo Lodge and return you back after your fishing trip.  Includes all equipment, transfers and a picnic lunch for two people (full day only).  Maximum two people per guide.  Fishing licences extra.
Wilderness Raft Fishing
A wonderful tool to access stretches of water difficult to access by foot.. We do not fish from the raft, it is a mode of transport from pool to pool on these more remote waters.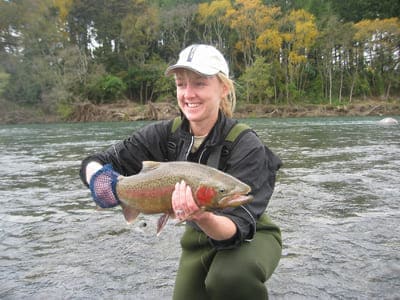 ---
Adventure
The Taupo area offers many exciting outdoor adventures. Try gliding, tandem sky diving, rafting, kayaking, sailing, 4-wheel driving (off-road), mountain biking, snowboarding or skiing, abseiling, bungy jumping, a rope assault course, rock climbing, jet boating, parasailing, water skiing, horseback riding, to name a few, all of which are only 15 minutes from Lake Taupo Lodge.
Other Leisure Activities:
Treks / Walking
The world famous Tongariro Crossing is a 6 to 7 hour trek where viewing volcanic lakes and mountains takes on a whole new meaning. There are also a variety of shorter walks that take 1 – 2 hours along rivers, native bush and mountain trails. Information can be obtained from Lake Taupo Lodge.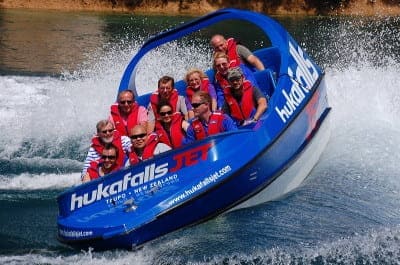 ---
Spas
Taupo Hot Springs and Spa offers a truly unique experience. Enjoy a massage or facial, or bathe in the natural hot mineral pools. We also have in house facials, massages and pedicures that can be arranged for you in your suite.
Airborne Experiences
Take a trip in a fixed wing or float plane or helicopter over the Lake Taupo region and view the live volcanoes, in the Tongariro National Park.
Horse Treks / Farm Experience
There are several horse-trek companies operating in Taupo. Whether you are an experienced rider, or keen for a gentle walk, they will have just the horse for you. Trek through native bush and pine forest with lake, mountain and township views.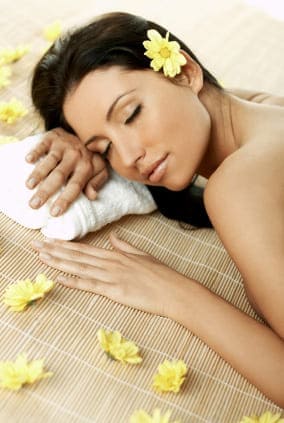 ---